Do not sell my personal information
Your rights under the California Consumer Privacy Act
The California Consumer Privacy Act (CCPA) provides you with rights regarding how your data or personal information is treated. Under the legislation, California residents can choose to opt out of the "sale" of their personal information to third parties. Based on the CCPA definition, "sale" refers to data collection for the purpose of creating advertising and other communications. Learn more about CCPA and your privacy rights.
How to opt out
By clicking on the link below, we will no longer collect or sell your personal information. This applies to both third-parties and the data we collect to help personalize your experience on our website or through other communications. For more information, view our privacy policy.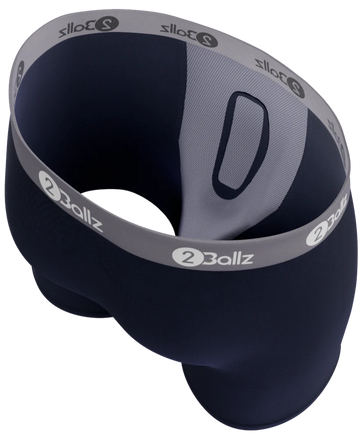 2BALLZ SNUG FIT POUCH FOR TOOLS
2Ballz SNUG FIT pouch provides excellent support for your most valuable assets throughout the day! Our SNUG FIT pouch holds your tools and separates them from the body for better comfort, hygiene & lower temperature in the crotch area.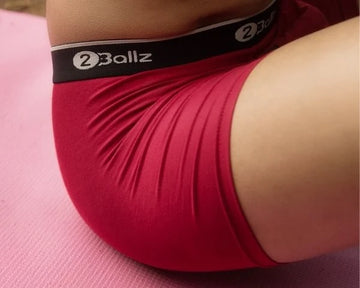 NEXT SKIN MODAL FABRIC
We use 95% BIRLA MODAL + 5% ELASTANE fabric which is 3x softer than cotton. It is the softest thing you will experience and it has a luxurious feel with unmatched lustre.
COOL & DRY CROTCH AREA
2Ballz proprietary pouch uses a soft 3D mesh fabric which is breathable, quick dry, moisture wicking and provides excellent temperature management to keep your crotch area cool & dry.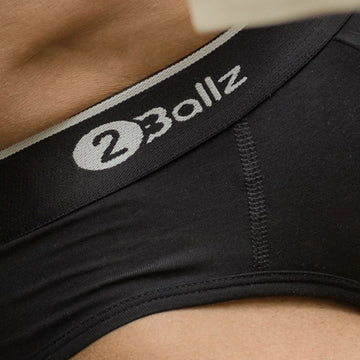 RELIEF FROM CHAFING & RASHES
We put special care while stitching to make sure that joints are flat (flat seam stitching) which results in relief from rashes & chafing.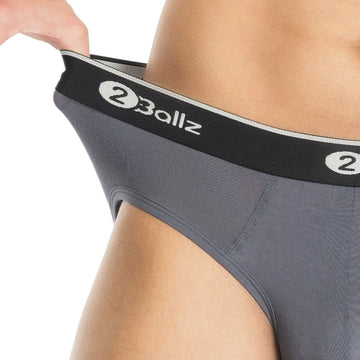 ROLL RESISTANT WAISTBAND
Our waistband is supremely soft and provides unmatched ease around the waist - No rolling, No pinching, and No fat bulges. It is the most comfortable thing around your waist!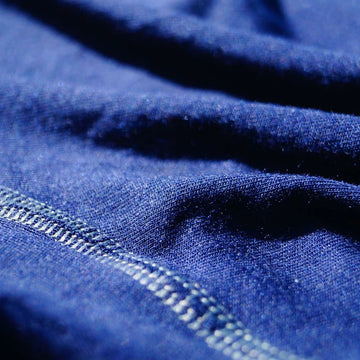 ENVIRONMENT FRIENDLY
The modal fibre is derived from a 100% renewable natural resource, allowing it to biodegrade and fully return to nature.